Guidelines for the 2020 Rising Writer Contest
The Rising Writer Contest is for a first full-length book of poetry by an author 33 years old or younger. Autumn House believes in supporting the work of younger, less-established writers who will become the voices of an emerging generation.
For the 2020 contest, the Autumn House staff serves as the preliminary readers, and the final judge is Yona Harvey. The winner receives publication of a full-length manuscript and $1,000. The submission period opens November 1, 2019, and closes January 31, 2020 (Eastern Time).
Must be the author's first full-length

poetry

collection (previous publications of chapbooks are fine).

Authors must be 33 years old or younger in this calendar year

The winners will receive book publication, $500 advance against royalties, and a $500 travel/publicity grant to promote their book
All finalists will be considered for publication
Rising Writer submissions should be approximately 50-80 pages
The reading fee for the Rising Writer Contest is $25
Please don't include your name anywhere on the actual MS
Include a brief bio in the "cover letter" section of Submittable
Feel free to include a TOC and acknowledgments page
Simultaneous submissions permitted
If you have any questions, please check our FAQ page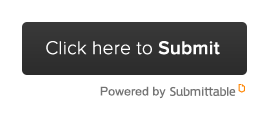 Winners of the Autumn House Rising Writer Prize
| | | | |
| --- | --- | --- | --- |
| Year | Author | Title | Judge |
| 2019 | Eric Tran | The Gutter Spread Guide to Prayer | Stacey Waite |
| 2018 | S. Brook Corfman | Luxury, Blue Lace | Richard Siken |
| 2017 | Cameron Barnett | The Drowning Boy's Guide to Water | Ada Limón |