Rising Writer Prize
Guidelines for the 2022 Autumn House Rising Writer Prize in Poetry
The 2022 Rising Writer Prize is for a first full-length book of poetry. Moving forward, the Rising Writer Prize will alternate genres; the 2023 prize will be for a first novel.
The submission period opens October 1, 2021, and closes January 15, 2022 (Eastern Time). The judge for the 2022 Rising Writer Prize is Donika Kelly.
Must be the author's first full-length

poetry

collection (previous publications of chapbooks and full-length books in other genres are fine) 

The winners will receive book publication, $1,000 honorarium, and a $500 travel/publicity grant to promote their book
All finalists will be considered for publication
Submissions should be approximately 50-80 pages
The reading fee is $25 (We will waive the submission fee for anyone undergoing financial hardship or living with limited means. Please reach out, and we'll step you through the submission process)
Please don't include your name anywhere on the actual manuscript
Include a brief bio in the "cover letter" section of Submittable
Feel free to include a table of contents and acknowledgments page
Simultaneous submissions permitted
Note: There is no longer an age restriction on this prize.
If you have any questions, please check our FAQ page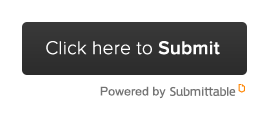 Winners of the Autumn House Rising Writer Prize 
| | | | | |
| --- | --- | --- | --- | --- |
| Year | Author | Title | Genre | Judge |
| 2021 | John Belk | The Gardens of Our Childhoods | Poetry | Matthew Dickman |
| 2021 | Diego Gerard Morrison | Myth of Pterygium | Novel | Maryse Meijer |
| 2020 | Dennis James Sweeney | In the Antarctic Circle | Poetry | Yona Harvey |
| 2019 | Eric Tran | The Gutter Spread Guide to Prayer | Poetry | Stacey Waite |
| 2018 | S. Brook Corfman | Luxury, Blue Lace | Poetry | Richard Siken |
| 2017 | Cameron Barnett | The Drowning Boy's Guide to Water | Poetry | Ada Limón |