Guidelines for the 2020 Autumn House Poetry Contest
For the 2020 contest, the Autumn House staff serves as the preliminary readers, and the final judge is Ilya Kaminsky. The winner receives publication of a full-length manuscript and $2,500. The submission period opens January 1, 2020, and closes June 30, 2020 (Eastern Time).
The winners will receive book publication, $1,000 advance against royalties, and a $1,500 travel/publicity grant to promote their book
All finalists will be considered for publication
Poetry submissions should be approximately 50-80 pages
Each new poem should start on a new page
Illustrations are discouraged
The reading fee for the Poetry Contest is $30
Submission should be previously unpublished
Please don't include your name anywhere on the actual manuscript
Include a brief bio in the "cover letter" section of Submittable
Feel free to include a table of contents and acknowledgments page
Simultaneous submissions permitted
If you have any questions, please check our FAQ page.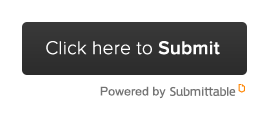 Winners of the Autumn House Poetry Prize
| | | | |
| --- | --- | --- | --- |
| Year | Author | Title | Judge |
| 2019 | makalani bandele | under the aegis of a winged mind | Cornelius Eady |
| 2018 | Charles Kell | Cage of Lit Glass | Kimiko Hahn |
| 2017 | Melissa Cundieff  | Darling Nova | Alberto Ríos |
| 2016 | Jane Satterfield | Apocalypse Mix | David St. John |
| 2015 | Brian Swann | St. Francis and the Flies | Dorianne Laux |
| 2014 | Ellery Akers | Practicing the Truth | Alicia Ostriker |
| 2013 | Danusha Lameris | The Moons of August | Naomi Shihab Nye |
| 2012 | Chelsea Rathburn | A Raft of Grief | Stephen Dunn |
| 2011 | Brian Brodeur | Natural Causes | Denise Duhamel |
| 2010 | Corrinne Clegg Hales | To Make It Right | Claudia Emerson |
| 2009 | Jacqueline Berger | The Gift that Arrives Broken | Alicia Ostriker |
| 2008 | Mary Crockett Hill | A Theory of Everything | Naomi Shihab Nye |
| 2007 | Miriam Levine | The Dark Opens | Mark Doty |
| 2006 | Nancy Pagh | No Sweeter Fat | Tim Seibles |
| 2005 | Ada Limon | lucky wreck | Jean Valentine |
| 2004 | Ruth L. Schwartz | Dear Good Naked Morning | Alicia Ostriker |
| 2003 | Deborah Slicer | The White Calf Kicks | Naomi Shihab Nye |