Guidelines for the 2021 Autumn House Nonfiction Contest
For the 2020 contest, the Autumn House staff serves as the preliminary readers, and the final judge is Steve Almond. The winner receives publication of a full-length manuscript and $2,500. The submission period opens January 15, 2021, and closes June 15, 2021 (Eastern Time).
The winner will receive book publication, a $1,000 honorarium, and a $1,500 travel/publicity grant to promote their book
All finalists will be considered for publication
Nonfiction submissions should be approximately 200-300 double-spaced pages (50,000-75,000 words)
The reading fee for the Nonfiction Contest is $30
All nonfiction subjects (including personal essays, memoirs, travel writing, historical narratives, nature writing) or any combination of subjects are eligible
Submission should be previously unpublished
Please don't include your name anywhere on the actual manuscript
Include a brief bio in the "cover letter" section of Submittable
Feel free to include a table of contents
Simultaneous submissions permitted
If you have any questions, please check our FAQ page.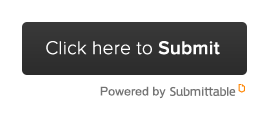 Winners of the Autumn House Nonfiction Prize
Year
Author
Title
Judge

2020

Nicholas Ward

All Who Belong May Enter

Jaquira Díaz

2019

Melissa Wiley

Skull Cathedral: A Vestigial Anatomy

Paul Lisicky 

2018

Jennifer Renee Blevins

Limited by Body Habitus:
An American Fat Story

Daisy Hernández

2017

Dickson Lam

Paper Sons: a memoir 

Alison Hawthorne Deming

2016

Katherine McCord

RUN SCREAM UNBURY SAVE

Michael Martone

2015

Harrison Candelaria Fletcher

Presentimiento: A Life in Dreams

Dinty W. Moore

2014

Jill Kandel

So Many Africas

Dinty W. Moore

2013

Adam Patric Miller

A Greater Monster

Phillip Lopate

2012

Clifford Thompson

Love for Sale and Other Essays

Phillip Lopate