Guidelines for the 2021 Autumn House Fiction Contest
For the 2021 contest, the Autumn House staff serves as the preliminary readers, and the final judge is Deesha Philyaw. The winner receives publication of a full-length manuscript and $2,500. The submission period opens January 15, 2021, and closes June 15, 2021 (Eastern Time).
The winner will receive book publication, a $1,000 honorarium, and a $1,500 travel/publicity grant to promote their book
All finalists will be considered for publication
Fiction submissions should be approximately 200-300 double-spaced pages (50,000- 75,000 words)
The reading fee for the Fiction Contest is $30
All fiction sub-genres (short stories, short-shorts, novellas, or novels) or any combination of sub-genres are eligible
Submission should be previously unpublished
Please don't include your name anywhere on the actual manuscript
Include a brief bio in the "cover letter" section of Submittable
Feel free to include a table of contents
Simultaneous submissions permitted
If you have any questions, please check our FAQ page.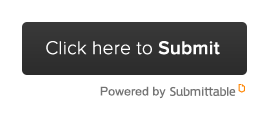 Winners of the Autumn House Fiction Prize
| | | | |
| --- | --- | --- | --- |
| Year | Author | Title | Judge |
| 2020 | Kevin Honold | Molly | Dan Chaon |
| 2019 | Michael X. Wang | Further News of Defeat: Stories | Aimee Bender |
| 2018 | Hadley Moore | Not Dead Yet and Other Stories | Dana Johnson |
| 2017 | Glori Simmons | Carry You | Amina Gautier |
| 2016 | Andrew Bourelle | Heavy Metal | William Lychack |
| 2015 | Kathy Anderson | Bull and Other Stories | Sharon Dilworth |
| 2014 | Mark Brazaitis | Truth Poker | Sharon Dilworth |
| 2013 | Tom Noyes | Come by Here | Kathleen George |
| 2012 | Sarah Gerkensmeyer | What You Are Now Enjoying | Stewart O'Nan |
| 2011 | Sharma Shields | Favorite Monster | Stewart O'Nan |
| 2010 | Ashley Cowger | Peter Never Came | Sharon Dilworth |
| 2009 | Matthew Pitt | Attention Please Now | Sharon Dilworth |
| 2008 | Samuel Ligon | Drift and Swerve | Sharon Dilworth |