Guidelines for the 2020 Autumn House Chapbook Contest
For the 2020 contest, the Autumn House staff serves as the preliminary readers, and the final judge is Danusha Laméris. The winner receives publication and $1,000 advance against royalties. The submission period opens August 1 and closes on August 31, 2020 (Eastern Time).
Manuscript length should be  approximately 15-30 pages
The reading fee for the Chapbook Contest is $20
Please don't include your name anywhere on the actual manuscript
Include a brief bio in the "cover letter" section of Submittable
Feel free to include a TOC and acknowledgments page
Simultaneous submissions permitted
If you have any questions, please check our FAQ page.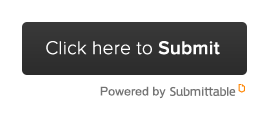 Previous Winners of the Autumn House (formerly Coal Hill Review) Chapbook Contest:
2008 The Ghetto Exorcist by James Tyner
2009 Shake It and It Snows by Gailmarie Pahmeier
2010 Shelter by Gigi Marks
2011 Bathhouse Betty by Matthew Terhune
2012 Rooms of the Living by Paul Martin (co-winner)
2012 Prayers of an American Wife by Victoria Kelly (co-winner)
2013 The Welter of Me and You by Peter Schireson
2014 A Green River in Spring by Matthew Thorburn
2015 English Kills by Monica Wendel
2016 Herald by Roberta P. Feins
2017 American Parable by Sonia Greenfield
2018 Epithalamia by Erinn Batykefer
View all of our previous winners here.